PATHOPHYSIOLOGY OF THE TEAR FILM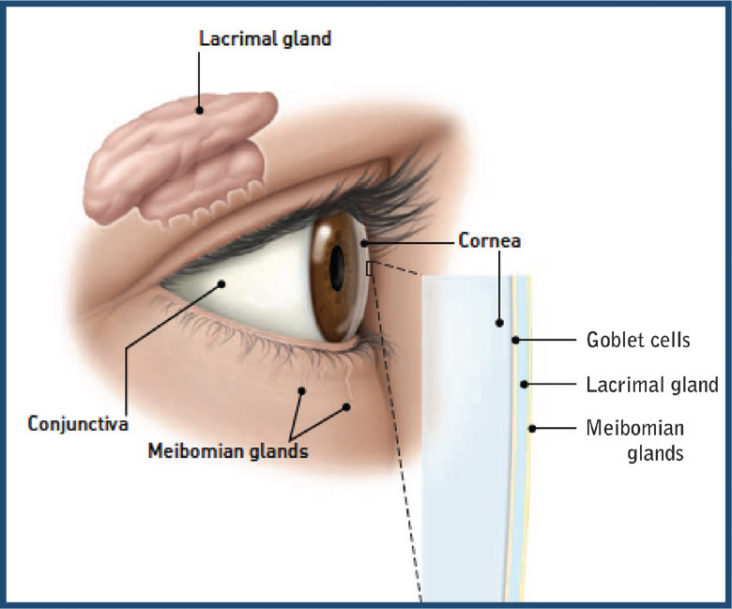 The precorneal tear film is composed of three layers: mucin, aqueous and lipid. The innermost mucin layer is produced by the goblet cells in the conjunctiva and creates a hydrophilic epithelial surface. The aqueous layer provides the bulk of the tear film. Baseline tear production keeps the eye moist and is primarily produced by the accessory lacrimal glands. The main lacrimal gland is more responsible for reflex tearing. The outermost lipid layer of the precorneal tear film is produced by Meibomian glands. They are specialized sebaceous glands within the lid which provide tear film stability.
The three layers of the tear film are inherently unstable. Blinking acts to distribute tears and prevent tear breakup or drying. Any abnormality in the precorneal tear film, or in its distribution will cause symptomatic dry eyes.